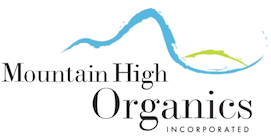 Wholesale – Organic Dried Edible Beans
We source nothing but high-quality USDA organic beans from our network of resolute farmers that have a personal connection and passion for their products. All our varieties of beans have superior taste, quality, and texture. Beans are heart-healthy and a thorough source of protein, fiber, and good carbohydrates.
1lb. 5lb. 25 lb. & 50 lb., Totes, 6 Gallon Bucket
Adzuki Beans
Item Code: 001
Adzuki beans are small red beans typically used in Asian cooking and cuisine. Common uses are to make these Aduzki beans into a sweet red bean paste for a variety of desserts. This is because these beans have a naturally sweet and rich flavor making them perfect for pancakes and even ice cream.
Baby Lima Beans
Item Code: 002
Lima Beans also commonly known as butter beans are pantry stables in many households in the southern U.S. and United Kingdom. Our organic lima beans have great flavor, texture, & consistency. These beans pair perfectly with rice, cornbread or biscuits.
Black Soy Beans
Item Code: 044
Organic Black Soybean's are often found in the dried, canned, and fermented form when out of season. They are easier to digest and considered to be much tastier than the common yellow soybean.
Black Turtle Beans
Item Code: 003
Black Turtle Beans are a small black colored bean that can range in size of 3/8 of an inch to 1/2 inch in size and have a slight kidney shape to them. Organic Black Turtle Beans hold their shape when cooked and absorb accompanying flavors very well. These beans are excellent for Latin American and Spanish cuisines. Essential fan favorite for cooking up chili, soups, salads, tacos, and burrito recipes.
Cannellini Beans
Item Code: 004
Cannellini beans also known as white kidney beans provide a variety of nutrients and fiber while being low in fat. Whether you're trying to eat more plant-based protein or you just enjoy their taste and texture, these white beans are a healthy choice.
Cranberry / Borlotti Beans
Item Code:
The Borlotti Bean is a variety of the cranberry bean bred in Italy to have a thicker skin. It is used in Italian, Portuguese , Turkish, and Greek cuisine. The cranberry bean looks similar to the pinto bean, but cranberry beans are larger and have big maroon specks on a creamy white background, more like Great Northern beans.
Dark Red Kidney Beans
Item Code: 006
Organic Red Kidney Beans hold their shape when cooked and absorb accompanying flavors very well. Dark red kidney beans are a type of "common bean" that share an ancestor with black beans, pintos, and navy beans. Kidney beans remain an important part of the cuisine in South and Central America and the Caribbean. If you have a favorite soup, stew, or salad recipe, simply toss in a handful of the beans to add flavor and nutrition.
Fava Beans
Item Code: 023
Organic Fava Beans are a popular ingredient in Mediterranean and Middle Eastern cuisine. Open one up and you'll find big, flat, oval-shaped green legumes nestled inside. They are much larger in size compared to those round sweet peas you find in the frozen aisle.
Flageolet Beans (Green)
Item Code: 030
Organic Flageolet Beans are small, light green, and kidney-shaped. These tiny, tender shell beans are harvested from their pods right before they fully ripen. Flageolets originated in France and are primarily associated with that cuisine.
Garbanzo Beans / Chickpeas
Item Code: 005
Garbanzo Beans, (also known as chickpeas), have a delicious nutlike taste and buttery texture. Garbanzo beans provide a concentrated source of protein that can be enjoyed year-round and are available either dried or canned. A very versatile legume, they are a noted ingredient in many Middle Eastern and Indian dishes such as hummus, falafels and curries.
Great Northern Beans
Item Code: 016
Great Northern Beans are also referred to as large white beans are larger than navy but also smaller than typical cannellini beans. These beans are commonly used in baked bean recipes.
Jacobs Cattle Beans
Item Code: 029
Organic Jacob's Cattle Bean is also called a Trout Bean or an Appaloosa Bean, but Jacob's Cattle Bean is the oldest name for the variety. It is a plump, white and red speckled, kidney-shaped bean with vivid maroon splashes. It is full-flavored, holds its shape under long cooking, and stands up well to plenty of seasoning.
Mung Beans
Item Code: 055
Organic Mung Beans can be used in both savory and sweet dishes. They are a small green oval shaped bean that grow in tropical climates.
Navy Beans
Item Code: 010
Organic Navy Beans are small oval-shaped beans, that are excellent to use in chili, soups, and even tacos! You can't go wrong with these beans for a great source of fiber and vitamin B. In addition, Navy Beans provide great lasting energy with 21 grams of carbohydrates per serving (1/4 cup).
Orca / Calypso Black Beans
Item Code: 039
Organic Orca/Calypso Black Beans are black and white in color and have been called the Yin-Yang or Orca Bean. Calypso Beans are a member of the kidney bean family of legumes and typically retain their distinctive spotted pattern and shape when cooked.
Pink Beans
Item Code: 036
Organic Pink Beans are small, pale and brownish-pink with a rich, meaty flavor and a slightly powdery texture. Pink Beans can really hold spices and are a favorite in Old West recipes, barbecue-style dishes, and Mexican-American cuisine.
Pinto Beans
Item Code:
Pinto Beans are known for their creamy texture, mild flavor, and ability to absorb flavors. Its Spanish name translates to "speckled bean," referring to its mottled skin, which becomes uniform when cooked. Excellent for chili, soups, Salads, and tacos.
Red Chili Beans
Item Code: 019
Organic Red Chili Beans hold their shape during cooking and, as a result, are perfect for simmered dishes. They are featured in chili, Caribbean red beans and rice, and many Indian dishes.
Soy Beans Clean Hilum
Item Code: 015
Organic Soybeans are high in protein and complex carbs and fiber. Soybeans are commonly in the production of soy milk, tofu, or soy protein.
Yellow Eyed Beans
Item Code: 042
Yellow Eyed Beans are a versatile bean that cook up very soft and smooth with a mild flavor. A fantastic way to change up your baked beans, soups, and dip recipes.
Inquire about our wholesale offerings fROM the industry leader in organic raw ingredients.